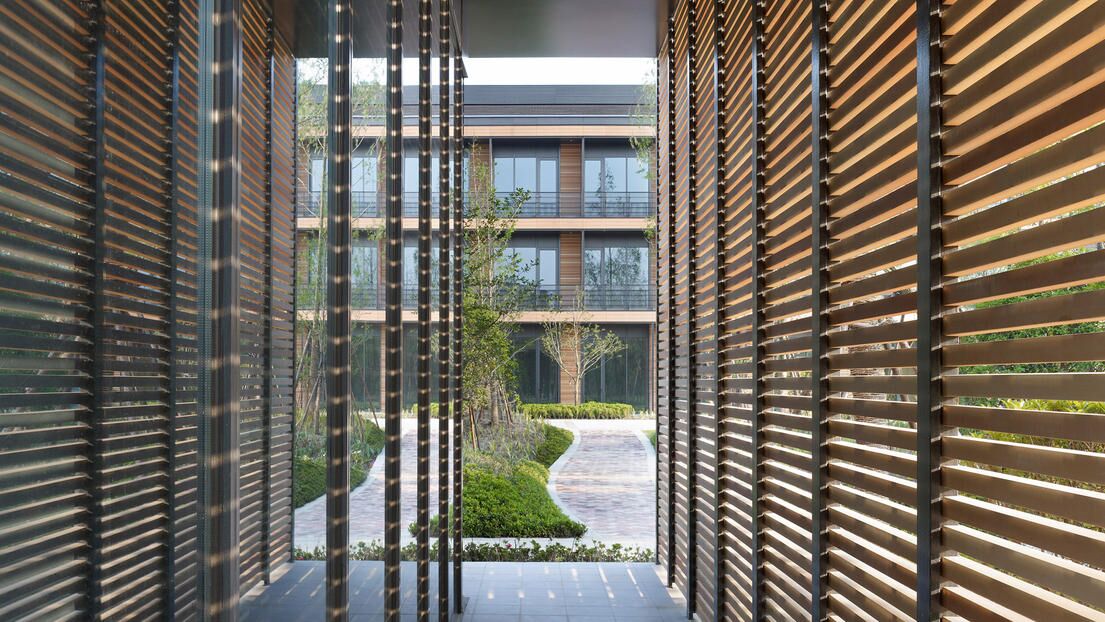 Baguette Louvre System
CN Terracotta offers a variety of standard and customisable baguette louvres. These can be used as sun shading devices, as standalone features or in combination with the terracotta rain screen system. Depending on in-service design conditions the louvres are reinforced internally with aluminium angles or tubes, or, other material to suit. Two standard fixing systems are available and other systems can be designed to create unique arrangements for many new architectural applications. The full range of standard CN Terracotta colours are available along with our special ability to work with the design team to create the one-off colours and shapes to fully individualise a project.
Rainscreen Cladding System
The CN Terracotta open rainscreen system features a secure economic fixing system that can be customised to suit almost any substrate. The terracotta tiles form the dressing and visible surface of the cavity wall, within which the water resistive barrier is positioned. The tiles thus offer protection to the wall from direct rain and damaging UV rays as well as potentially improving the acoustic and thermal performance of the wall.
All support work and bracketry supporting the tiles is supplied using stainless steel and aluminium materials to maximise durability and meet the heavy demands of corrosive marine environments to support the highly durable terracotta used in the tiling.
Different thickness of tiles are available as standard, to suit most design conditions and meet modern loading and fire codes, and each system comes with recommended compatible products and details.
The CN Terracotta design architects and engineers are at hand to advise and assist with the application of the standard systems or the development of systems and products in terracotta to support innovation in the design community.